SBAM Develops Small Biz Toolkit for Navigating Remote Work Arrangements
The future of remote work arrangements continues to evolve almost daily. Just yesterday, San Francisco-based Dropbox announced that it would no longer require employees to come into the office, even after the pandemic ends. They're just the latest. Twitter and Square have both announced that they are letting employees work from home "forever," according to a report on CNBC, and Microsoft has indicated they will be more flexible moving forward.
In light of the shifting landscape, the Small Business Association of Michigan is working to help small businesses across the state navigate remote work arrangements more effectively, too.
To aid with the transition to remote work, the team at SBAM has created a new guide aimed to help small businesses navigate and thrive in such work situations.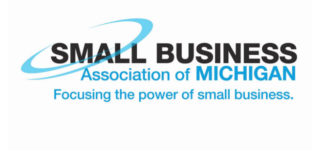 SBAM President Brian Calley says, "The pandemic has created many unprecedented circumstances for small businesses and that includes the transition to a predominately remote workforce for many companies." He adds, "Sorting out these arrangements can sometimes be complicated, so we created this resource to help businesses set up policies and arrangements that will help both the business and the employee thrive during these times."
The Small Business Owner's Guide to Remote Work was created in partnership with the American Society of Employers and NuWave Technology Partners. The toolkit provides information and tips for small businesses on such things as:
Remote work policies
Remote work employee communications
Tips for productive remote work for both employers and employees
Cyber security and IT outsourcing
Investing in employees' education
Employee assistance programs
Since the pandemic began, SBAM has been working to help navigate the very complex and fluid issues that have arisen as a result of the COVID-19 crisis. Support has included resources for getting back to work, sourcing personal protective equipment, information on loan and funding options and more.
The guide can be downloaded at the link below:
https://www.sbam.org/the-small-business-owners-guide-to-remote-work
The Small Business Association of Michigan focuses solely on serving the needs of Michigan's small business community through advocacy, collaboration and buying power. Today they serve over 28,000 members in all 83 counties of Michigan, and are located in Lansing, just one block from the State Capitol.
Source: Moody on the Market
Full story at: https://www.moodyonthemarket.com/sbam-develops-small-biz-toolkit-for-navigating-remote-work-arrangements/