North Pier Brewing & North Shore Inn Align for Breast Cancer Awareness
There's nothing like a good burger and a beer to take your mind off of the troubles of the day, but all this month the crew at North Pier Brewing Company and the North Shore Inn are hoping that when you partake of a good beer and burger you'll help increase awareness for some people whose troubles include the diagnosis of breast cancer.
Together the neighboring businesses in the heart of the Harbor Shores Resort complex have taken up partnership this month with The Cancer Alliance of Neighbors throughout Breast Cancer Awareness Month.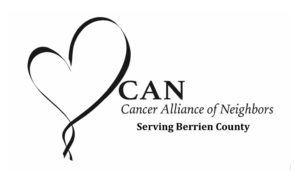 With October being Breast Cancer Awareness Month, North Pier Brewing and the North Shore Inn across the street are teaming up with the Cancer Alliance of Neighbors Serving Berrien County (CAN) to help make a difference and increase awareness. The Cancer Alliance of Neighbors was started last year in 2019 by Dr. Greet Baestaens. Dr. Greet felt compelled to start the non-profit organization to help her collective community of Berrien County.
For the entire month of October, both North Pier Brewing and the North Shore Inn will donate $1 per pint or 4-Pack of Oh My Guava (Pink Guava Kolsch) to the Cancer Alliance of Neighbors. Additionally, special edition Oh My Guava T-shirts will be sold at both establishments as well as at Aging Fit Physical Therapy in St Joseph.
But wait, there's more, as the man on TV tells us repeatedly, in order to make an even bigger impact, each dollar raised will be matched by Dr. Greet herself to double the impact of the fundraiser.
North Pier and North Shore owner, Jay Fettig, says "We're excited to partner with CAN for the month of October. This is an issue that's important to us and we appreciate the fact that 100-percent of donations to CAN go to people living in Berrien County."
CAN's mission is to help cancer-stricken families and individuals financially and emotionally when no-one else will. CAN's goal is to bring aid to those forced to make life changing medical decisions while facing a world of unknowns. CAN focuses on helping neighbors and friends through the most difficult time in their lives.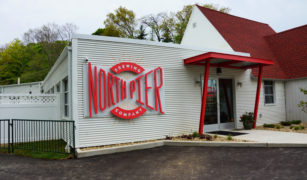 Jay Fettig opened North Pier Brewing Company in Benton Harbor, in May of 2016. With Steve Distasio at the brewing helm, North Pier salutes those who wander by exploring a wide range of styles with the Great Lakes community. Their family-friendly taproom and outdoor beer garden are located less than a mile from Lake Michigan and feature a rotating list of beers on tap, which visitors can enjoy by the glass on-site or to-go in growlers and cans. Fans can also find North Pier out in the wild at your favorite restaurant or liquor store.
Source: Moody on the Market
Full story at: https://www.moodyonthemarket.com/north-pier-brewing-north-shore-inn-align-for-breast-cancer-awareness/