Disability Network SWM Offering Webinars on Community Ed in November
While some in-person meetings have resumed by appointment at the Disability Network Southwest Michigan, there are still many virtual learning opportunities in the weeks ahead thanks to online webinars on many topics.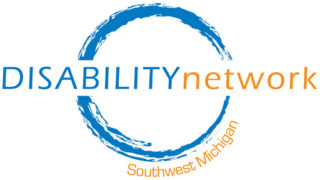 Disability Network Southwest Michigan continues to serve customers during the pandemic, and as indicated, in-person meetings with customers have resumed by appointment only and with significant precautions in place. However, Community Education events will continue to be offered as live, interactive, on-line presentations throughout the month of November.
A complete list of upcoming workshops with links to more details can be found on their home page and the events calendar on the Disability Network Southwest Michigan website at this link: http://www.dnswm.org.
Here is a list of online educational events being presented during the month of November:
Webinar: Emergency Preparedness: In this all new presentation, you can learn how to make an emergency plan for your household. Everyone needs to prepare for emergencies, yet most of us don't think about it until we are in crisis mode. Whether an emergency forces you to leave your home or stay in it, you can feel secure knowing you have a plan.
Webinar: The Do's & Don'ts of Assistance Animals: Join online for the chance to learn the difference between service animals and emotional support animals. There is a lot of confusion about what qualifies as a service animal and how they differ from emotional support animals. There are specific laws regarding what type of assistance animals are allowed in different places and whether an establishment can deny access to an assistance animal.
Web Movie: Including Samuel: Before his son Samuel was diagnosed with cerebral palsy, photojournalist Dan Habib rarely thought about the inclusion of people with disabilities. Now he thinks about inclusion every day. Including Samuel is a highly personal, passionately photographed film that captures the cultural and systemic barriers to inclusion.
Founded in 1981 by a small group of disability advocates, Disability Network Southwest Michigan educates and connects people with disabilities to the community resources they need to live independently and advocates for social change. Disability Network's advocacy work is focused on creating communities that value disability as human diversity, free of attitudinal barriers, where all people benefit with full access and inclusion.
Source: Moody on the Market
Full story at: https://www.moodyonthemarket.com/disability-network-swm-offering-webinars-on-community-ed-in-november/