Connected Nation Michigan Releases New Broadband Coverage Maps
Working to determine where Michigan is unserved and where the state is under-served is critical to not only closing the "homework gap," it's key to many other people who are increasingly working from home. That's where the new broadband coverage maps for the entire state will come into play thanks to Connected Nation Michigan.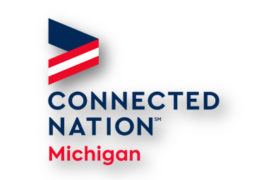 Connected Nation Michigan has released new broadband coverage maps for every corner of the state. The updated maps now include additional community feedback and internet service provider input as well as on-the-ground field validation data.
Tremaine Phillips, a Commissioner at the Michigan Public Service Commission, tells us that  "Getting a better picture of who has coverage and who doesn't is a critical first step to closing the Digital Divide in Michigan," and adds, "It is important to identify where there are unserved or under-served households, businesses, and communities in our state so that internet providers in partnership with community leaders are empowered to commit resources and make investments where additional broadband access is needed most. Having complete and reliable data is key to making that possible."
The Michigan Broadband Roadmap, which was published in August 2018, recommended the development of more accurate broadband coverage maps. That was a project that was funded through the Michigan Public Service Commission.
An interactive version of the updated broadband coverage maps, which include new details on available internet speeds, can now be found at the link below:
https://connectednation.org/michigan/mapping-analysis/
You can provide feedback regarding what you see there by contacting the team through this email: info@connectednation.org
Eric Frederick, Executive Director, Connected Nation Michigan, says, "These maps should continue to evolve and be improved upon. We recognize that as people and communities review these maps, there may be some data that needs further improvement," and adds, "For that reason, we're asking for additional input on this latest version of the broadband coverage maps. We have worked with communities and states across the country and have learned from experience that the more input and feedback we receive the better overall data we will have to identify opportunities and challenges for expanding broadband access."
In addition to the updated broadband coverage maps, the Michigan Public Service Commission and Connected Nation Michigan worked together to provide interactive, statewide Wi-Fi hotspot maps to assist residents lacking internet access at home. That work became even more critical as the pandemic closures began and more families were teleworking, learning remotely, and practicing telehealth.
When the hotspot maps were released back in June, Lt. Governor Garlin Gilchrist said, "This pandemic has shown a real need to tackle the barriers of access, adoption, and affordability to fully enable the opportunities that the internet makes possible," and added, "If we are going to close the internet gap, we need to make sure we're doing everything we can in the interim to expand access to existing broadband options for communities where it's not readily available or affordable."
The hotspot maps can be found at the link below:
http://cngis.maps.arcgis.com/apps/webappviewer/index.html?id=0d69accbb5ff422a82eccc2c9101b69d
The Connected Nation mission is to improve lives by providing innovative solutions that expand access to and increase the adoption and use of broadband (high-speed internet) and its related technologies for all people. Everyone belongs in a Connected Nation.
Connected Nation works with consumers, local community leaders, states, technology providers, and foundations to develop and implement technology expansion programs with core competencies centered on a mission to improve digital inclusion for people and places previously under-served or overlooked.
Source: Moody on the Market
Full story at: https://www.moodyonthemarket.com/connected-nation-michigan-releases-new-broadband-coverage-maps/