Bob Burch Joins Sturgis Bank & Trust as New Community President of Berrien County
As Sturgis Bank & Trust Company grows its presence in Berrien County, they've taken a quantum leap through their acquisition of veteran regional banker Bob Burch to take the helm locally as Community President of Berrien County. They're also announcing the hiring of Mortgage Originator Cindy Stovern.
Sturgis Bank & Trust is setting the stage for rapid ongoing growth with their new team acquisitions, admitting they're not looking to slow down anytime soon. Both Burch and Stovern have joined the bank's St. Joseph Loan Office at the corner of Main & Broad Streets.
Most know Bob from his long-running role as a Community Bank President locally, while others are familiar with Bob through his vast catalogue of volunteer work in the community over the years. Bob has served on the boards of Lake Michigan College Foundation, Southwestern Michigan College Foundation, the KitchenAid Senior PGA Championship and Hospitality Committee, the YMCA, at St. Joseph Today, the Chamber of Commerce, the United Way Campaign, Berrien County Red Cross, Junior Achievement, and many other roles and was a local Rotarian. He is a graduate of both Central Michigan University and the University of Wisconsin School of Banking. He and his family live in St. Joseph.
Burch says, "I'm so excited to be a part of the Sturgis Bank family, I was ready for a change and they're the perfect fit. Sturgis Bank's values and mission allow me to help my clients the way they deserve and that's something I can feel good about."
Also joining the team recently is new Mortgage Loan Originator Cindy Stovern. She and her family live in Dowagiac. Her experience in the field began in 1992 starting in the mortgage arena and in 2011 serving in various capacities from processor, underwriting, and other areas of expertise. Additionally, in the past Cindy has held a real estate license, which gives her the edge of a broader perspective having served in so many areas of interest.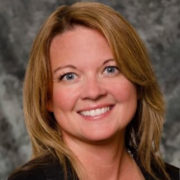 Cindy says, "I love helping customers achieve their financial goals whether it is purchasing or refinancing their current home. I am excited for this opportunity to work at a true community bank and be able to achieve these goals together with our customers."
Western Market President, Steve Gage says, "We couldn't be more excited to add Bob and Cindy to our team in St. Joseph. We have developed a team of great people and it is important to have local representation leading the charge. We've had an incredible start in St. Joseph over the past several months and we anticipate even more."
Bob Burch can be reached at (269)659-1470 and for mortgages Cindy Stovern can be reached at (269)-591-0550. Both will maintain offices at the Sturgis Bank Loan Office located in downtown St. Joseph at the crossroads of Main and Broad Streets across from City Hall.
Sturgis Bank & Trust Company has collective assets that currently sit at $617,000,000 with 12 regional locations to serve their surrounding local communities.
Sturgis Bank and its subsidiaries Oakleaf Financial Services, Inc., Oak Mortgage, LLC, Oak Insurance Services, LLC, and Oak Title Services, LLC. all serve the region of Michigan's Great Southwest. For additional information, you can visit online at http://www.sturgis.bank
Source: Moody on the Market
Full story at: https://www.moodyonthemarket.com/bob-burch-joins-sturgis-bank-trust-as-new-community-president-of-berrien-county/